We share with you the top 5 places you must visit in Barcelona due to their historical charm. If your are thinking about travelling to the catalan capital, this post is for you!
Tourism in Barcelona
Barcelona has multiple options for every type of traveller, from the ones who want to become expert historians, to the ones who enjoy visiting atypical spots. In this post, we introduce the historical roots of Barcelona city for those who love to discover cities' curiosities and we explain how you can visit Barcelona in a different way.
Before embarking to the trip, we want to give you some tips that will help you plan your trip to Barcelona and enjoy it to the fullest:
The best months to visit Barcelona are june and september.
The ideal duration of a trip in Barcelona is between 3 and 5 days.
The most cost-effective way to move around Barcelona is the Hola BCN card.
The restaurants in Barcelona you should try can be found in this blog post.
¿What to visit in Barcelona? Here are the must-visit districts
1. Barcelona's Gòtic Quarter
It's one of the four quarters that compose Ciutat Vella's district, being the most ancient in the city. Its origins go back to the Middle Age when the Mount Taber was occupied by the first roman settlement in Barcino. The Gòtic Quarter, formed of narrow alleys, hides buildings, cathedrals and churches that will leave you speachless. Go down those small streets and visit architectural features and squares that Barcelona unique.
Furthermore, you've got the option to visit the Gòtic Quarter as long as you discover its most hidden secrets, that very few know, solving riddles as an authentical historian. How? We explain it here.
2. A walk around Montjuïc
3. Tourism around el Born
4. Gràcia Village
5. ¿What to do in la Barceloneta?
La Barceloneta is another quarter that belongs to Ciutat Vella district. It was a former fisherman's neigbourhood because its closeness to the sea and now, renewed by the urban style of the Age of Enlightenment, it's known for its modern ambientation . The charm of this area is the large promenade and the decoration of its narrow streets.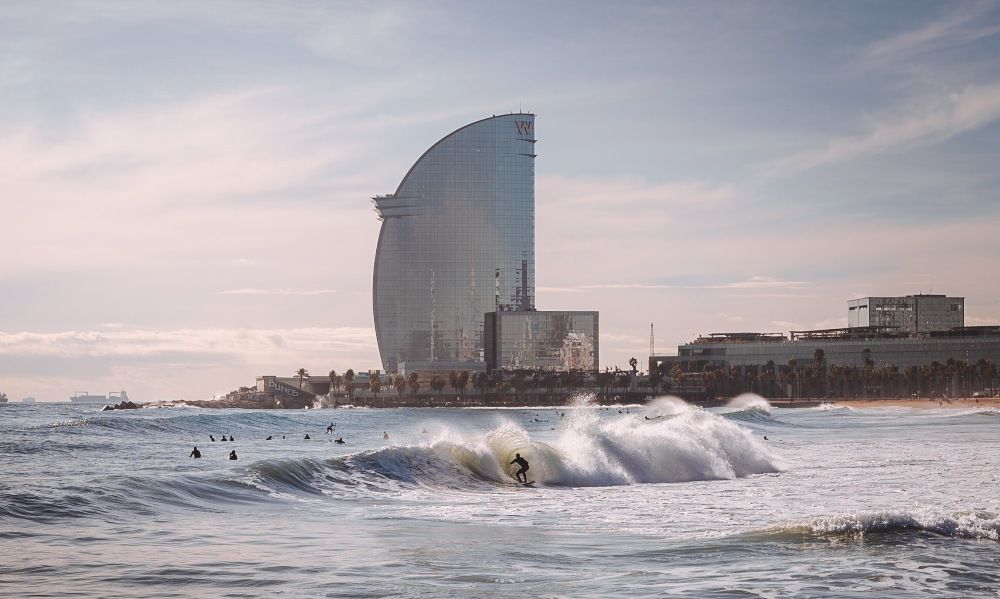 Les Aigües tower, the Port Vell, the Hotel W viewpoint and the Catalan Museum of History are some of the prettier touristic spots from Barcelona.
Awesome city games in Barcelona
Whatever type of tourist you are, you can visit Barcelona in a very different and original way through an enigmas game for visitors and locals.
Visit the Gòtic Quarter in Barcelona
The Gòtic Quarter is one of the most famous and crowded places from Barcelona. Everyone knows its tourist attractions but very few know the secrets and curiosities it has. Become a true detective with the city game "From Call to Modern Era" and enjoy tourism in Barcelona with family, friends, couples or by your own.
Route through Gràcia's district in Barcelona
Discover Gràcia Village from the 20th Century from the point of view of a young girl that tours the most indispensable places from Gràcia. You will visit spots only the local people know that are not tourist attractions. "Revolucionaria and modernist Gràcia" challenge is waiting for you in Enigmas Tour app.